Over the years I have made a number of pattern books. Most in-house, but also 1 at Canteclaer.
All these books are no longer for sale.
Unfortunately I can't find a picture of my book "A different view on lace".
The book "Bobbin lace in three dimensions" was published in 1993 and was an immediate success.
The first edition was sold out within a few weeks.
Then I made 3 pattern books about lace in miniature.
And at last 3 pattern books about The Cake Buffet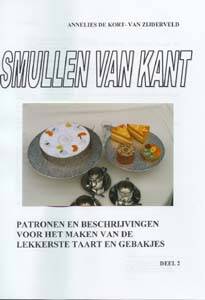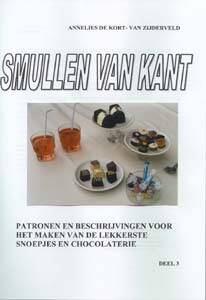 These books can not be purchased